company at a glance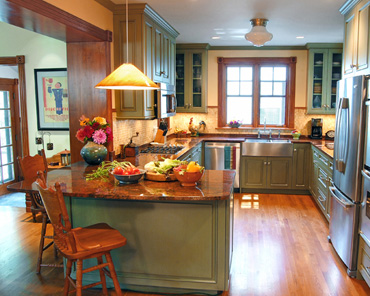 Blueberry Woodworking, Inc specialize in custom make cabinetry. We were established in year 2002 by Krzysztof Jagoda.

Designing your new kitchen or bath exciting endeavor. And by choosing Blueberry Woodworking, you are investing in cabinetry that is well known for its excellence in quality and craftsmanship. Blueberry Woodworking Cabinetry is truly custom cabinetry that is designed and hand Crafted especially for you and your home. At Blueberry Woodworking, we believed that beauty and craftsmanship are in details. We take great pride in the artistry of our hand-applied finishes, unique cabinet style and decorative elements but first and foremost, we believe in mastering the basics-each and every cabinet is crafted inside and out with quality and integrity. It is our desire to consistently fulfill and exceed expectations of quality in both product and service. Through education and training, we assure that our quality objectives are being achieved by assigning responsibility to each individual employee to become dedicated to total customer satisfaction.
Blueberry Woodworking, Inc build cabinets for Dream Home in in Merchandise Mart in 2009 Magazine. We have outfitted our mill work equipment (including CNC machine center). We are determined to bring you the finest interior wood mill works and serious about that commitment!